Covid-19 Pandemic
Flipper Temple Contingency Plan

COVID-19 (CorOnavirus) RESPONSE
---
June 24, 2020

Greetings Flipper Team:

We are postponing the reopening of our sanctuary for public worship originally scheduled for July 5, 2020. If the Corona virus infection numbers points to a safe reopening we will look at the 1st Sunday in August. We will keep you updated as we move closer to August. Pastor Eason will receive consultation from the Health Commission, reopening team, Steward and Trustees boards before a final decision is made.
It is still necessary to move forward with our planning to reopen. We need Volunteers who will assist in making the worship environment safe for all. We will be sending information on how you can volunteer to help in this effort. There will be training sessions continuing on July 14th and July 21st. These sessions will be held via Zoom. Please note whenever the doors to the sanctuary reopens there will be no pressure placed on members who do not feel comfortable in a public worship environment.
Online worship and giving opportunities (mail in tithes/offerings) will continue. Stay safe and healthy and please know my prayers are with you.
Remember the following spiritual growth opportunities:

Sunday Worship - 10:45 a.m. – via Web Site, Facebook Live and YouTube

Church School – Zoom 9:15 – 10:15 (Subject to change when in person worship resumes)

Prayer Call – Wednesday mornings 6 a.m. conference call

Bible Discovery – Wednesday 6:30 p.m. Zoom

Sylvia Williams Food Pantry – Wednesday 11 a.m. to 2:30 p.m.
The Peace of God be with You,
Dr. Gregory V. Eason, Sr.,
Senior Pastor
---
Pastoral Care:
Conference call with Class Leaders every Friday.
Plan to call our seniors and those who are ill, in nursing homes/assisted living once/twice a week during the COVID-19 pandemic.
Church School
Flipper Temple AME is inviting you to a scheduled Zoom meeting.
Topic: Flipper Temple AME Sunday School
Time: June 7, 2020 9 :15 AM Eastern Time (US and Canada)
Dial In Number: 646-558-8656
Meeting ID: 404 522 5020
Worship:
Livestreamed via Facebook Live, Website & Youtube
Food Pantry/Clothes Closet:
Grab-N-Go (Driveway in rear of the church)
Wednesday, June 10, 2020
11:00AM - 2:30PM
Facilities:
All non-essential meetings or gatherings should be held via conference call, zoom, google hangout etc.
Stewardship/finance: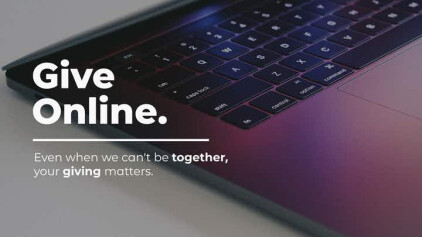 Members are encouraged to give online through various mediums:
www.flippertempleame.com (click on resources > online giving)
Church APP (iOS & Android)
Givelify APP https://giv.li/zljo1r
USPS Mail: 580 Atlanta Student Movement Blvd SW. Atlanta, GA 30314
bible study:
Join Zoom Meeting
https://zoom.us/j/965066469

Call-in Number
(646)-558-8656
Meeting ID: 965 066 469
office hours:
Emails/text messages will be made readily available for information dissimulation.
Updated information will be shared via email, text messages, & via the website.
Pastor Eason ( ) & Rev. Andrew Pink ( ) will be available during this time.