Our First Lady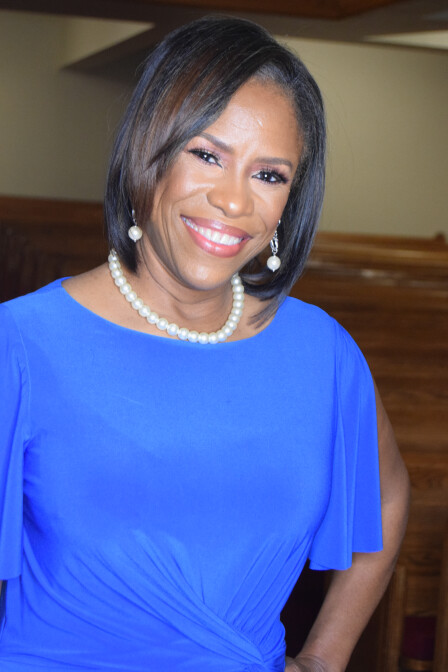 Linda Tyson Eason is a Licensed Realtor with Berkshire Hathaway Home Services and a Licensed Medical Social Worker. As an avid community leader, Linda takes great pride in lending her gifts and skillset beyond the local church. She is especially gifted in the areas of administration, hospitality, and music. Linda utilizes her gifts passionately as the President of the Atlanta North Georgia Conference Minister Spouses, Widows, and Widowers plus PKs. She is a member of the Camellia Rose Chapter of the Links, an organization committed to bonding in friendship and linking their bonds to service.
Linda is a native of the Sunshine State of Florida, where she was born the fourth of nine children to Rev. Joseph and Malissa Tyson. Reared in the beautifully vibrant city of West Palm Beach, Linda grew an appreciation and astonishment for the splendor of God. At an early age, she accepted God's open invitation, and began ministering to others. She discovered her gift of song and her love for music while travelling to local churches with her siblings to sing songs like "Don't Forget Family Prayer".
Linda was educated in the Palm Beach County School System, and graduated from Suncoast Community High School in Riviera Beach, FL. Her time in the Palm Beach County school system offered exposure to cultural diversity, and further cultivated her interest and passion for outreach ministry. She was a member of the Suncoast High School Marching Band and recorded with the local Gospel group "The Voices of Hope". At 16, Linda was a featured soloist for the live recording of "I Know a Man". Upon graduating High School, Linda left the coastal community of West Palm Beach and ventured to Atlanta GA, where she matriculated at Clark Atlanta University. Linda earned the Bachelor of Arts Degree in Business Administration. She later returned to Clark Atlanta where she earned a Master of Social Work Degree from the Whitney M. Young, Jr. School of Social Work. Professionally, Linda enjoyed a 20 year career with the State of Georgia Department of Family and Children Services.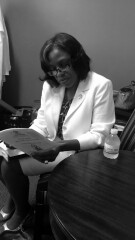 Linda is a member of Flipper Temple AME Church, where her husband, Rev. Dr. Gregory V. Eason, Sr. serves as the Senior Pastor. She continues her life long journey of outreach as part of the Music Ministry at Flipper Temple, and as a member of the Women's Missionary Society. Among the many joys in life, Mrs. Eason most enjoys the blessings of marriage and motherhood. She has delighted in 35 years of loving marriage, and is the mother to Gregory Vaughn Eason, Jr. and the late Carmen JoVonne Eason.
Fun Facts
Favorite Color: Fuchsia
Favorite Quote: "He who shuns the dust of the arena shall not enjoy the shade of the olive tree."
Favorite Book: Their Eyes Were Watching God
Favorite Food: Seafood
Favorite Location: Grand Canyon
Hobby: Listening to Live Jazz Music