Announcements
Flipper Week In A Flash
Monday, April 30th, 2018 ***Quarterly Conference 6:00 pm Wednesday, May 2nd, 2018 Bible Study 12:00 pm & 6:30 pm Thursday, May 3rd, 2018 Unity Choir Rehearsal 6:00 pm Saturday, May 5th, 2018 Unity Choir Rehearsal 10:00 am
---
Primary Care Research Group is recruiting for clinical research trials. The three major trials are for Lupus, Beginning stage Crohn's Disease and Rheumatoid Arthritis. If you know any interested in treatment or any family members that have these condition pleases do not hesitate to contact our office. These trails are to investigate the efficacy and safety of FDA-approved drugs. The use of the drugs in the three studies are investigational. Participating in these trails are at no cost the participate and all study medication as well as study related material will be provided. If anyone interested in participating in clinical research or the trials above please give our office a call.


Kelsey Gates, BS
Study Coordinator
Primary Care Research Group
315 Boulevard NE, Suite 310
Atlanta, GA 30312
Office (678) 705-2355
---
The Pastor's Aide Board will meet Sunday April 29th immediately following the worship experience in the Chapel.
---
The Eason for Bishop Campaign Planning Team will meet on Thursday, May 3, 2018 at 6 p.m. in the conference room across from the pastor's office. All are welcome to join us.
---
Flipper Temple's last Quarterly Conference Business Session of this conference year will be held on Monday, April 30, 2018 at 6 p.m. All organizations and ministries are expected to have written reports. Please check your box in the administrative area for reports forms. You can also call the office or email
---
The Vacation Bible School planning team will meet on Wednesday May 2, 2018 at 5:30 p.m. in the conference room across from the pastor's office.
---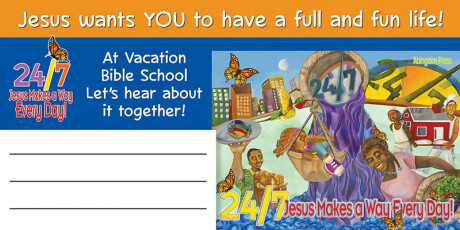 VACATION BIBLE SCHOOL 2018
"24/7 Jesus Makes a Way Every Day"
June 11, 2018 - June 15, 2018 (6:00PM-8:30PM)
Classes for all ages | Activities for all interest | Arts & Crafts, Music, Movement, Fellowship & Fun
---
We are almost at the end of another conference year. On the
First Sunday in May (May 6th) before the Atlanta-North GA Annual Conference we will express our love and appreciation to our pastor for a successful conference year. -The Pastor's Aid Board
---
The Atlanta North Georgia Annual Conference will convene on May 15-18, 2018 at Allen Temple AME Church 1625 Joseph E. Boone Blvd in Atlanta. The opening day and the Friday night closing service will be at Saint Philip AME Church 240 Candler Road in Atlanta. YPD day will be held on Saturday May 19th. The DMC celebration will also be on the 19th at 4 p.m.
---
The Men's Day Bible Study Initiative will take place on the following days at 6:30pm throughout the remainder of the year. Please add these dates to your calendar. All Men of the Church and Community are welcomed. We look forward to a great time of fellowship and study. Please call Church Office for further details. Thanks! Wednesday, May 23, 2018, Wednesday, June 20, 2018.
---
The General Primary, Nonpartisan General Election is scheduled for May 22, 2018. To vote in this election you must be a registered voter by April 24, 2018. If absentee ballots have already been requested for this election, advanced voting (absentee in person) begins April 30, 2018 at your County Registrar's Office, otherwise absentee ballots must be re- turned to reach your County Registrar's Office by the election date on May 22, 2018. Saturday voting for this election begins May 12, 2018. Also, if anyone needs to register to vote please contact any member of this Commission, or you can register to vote online. To register to vote online (Georgia Online Voter Registration) you must have a valid driver's license or identification card issued by the Georgia Department of Driver Services. If you do not have a valid driver's license or identification card you can still complete the application online, print and submit the paper application. Christian Social Action Commission.
---
PRAYER CALL
The Prayer Call takes place every Wednesday morning at 6:00 am. The call in # (319) 527-2777 Pin# 643779.
#PrayerStillWorks Need Prayer? Pastor Eason would be delighted to pray with you! Submit a prayer request on our website www.flippertempleame.com or via our mobile app
---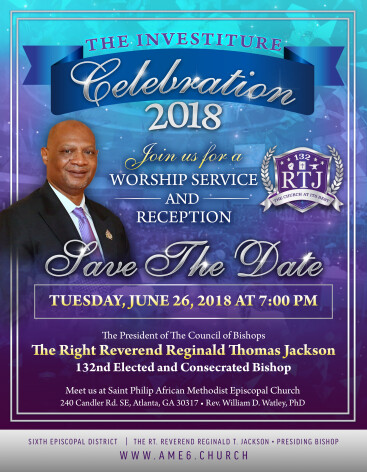 ---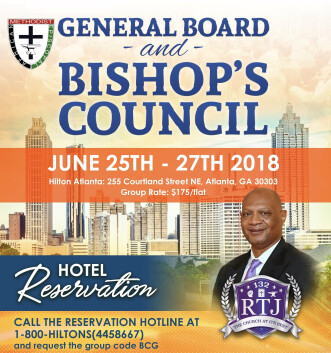 ---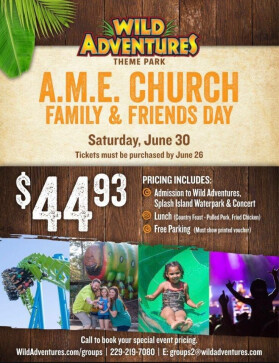 ---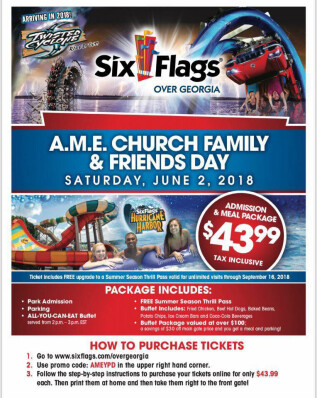 ---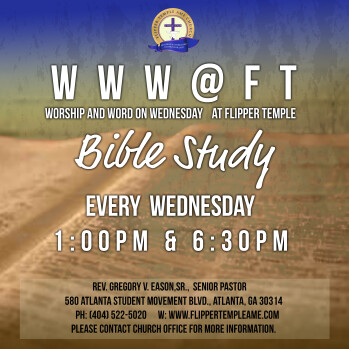 ---
---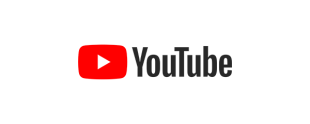 Flipper Temple Has A YouTube Page!!!
---
Membership Contact Information Update
---
Announcements should be submitted NO later than Tuesday at 5:00 pm.