Announcements
Trustees on Duty for May
Sis. Sheila Williams-Cain /Bro. Steven Taylor/ Bro. Alex Tilghman
---
DAILY SCRIPTURES
SUNDAY- 2 CORINTHIANS 1:8-11
MONDAY- ISAIAH 55:1-6
TUESDAY- 2 KINGS 2:1-6
WEDNESDAY- PSALM 55:4-19
THURSDAY- ECCLESIATES 4:1-12
FRIDAY- HEBREWS 13:1-8
SATURDAY- GENESIS 22:2-14
---
FLIPPER WEEK IN A FLASH
Monday May 6th, 2019
Quarterly Conference Business Session 6:00 pm
Tuesday May 7th, 2019
Finance Committee Meeting 6:00
Wednesday, May 8th, 2019
Bible Study 12:00 Noon & 6:00 pm
Thursday, March 9th, 2019
JCW Chancel Choir Rehearsal 6:30 pm
Saturday, March 11th, 2019
JCW Chancel Choir Rehearsal 10:00 am
---
The Atlanta North Georgia Annual Conference will take place May 14th-May 17th, 2019 at Big Bethel AME 220 Auburn Ave NE, Atlanta, Ga 30303
---
The Grief support group, for those grieving any loss., will not meet in the months of June, July, or August but will resume the Thursday, September 5th, 2019 at 6:30 pm in the Maude Roberts Room.
---
Please join the YPD on Sunday, June 2, 2019 at 1:30pm in the Fellow- ship Hall for Taster's Choice: YPD Edition. Tickets are $10. Please see Sis. Shannon Hodge, YPD Parent or YPD'er for tickets. We appreciate your continued support.
---
2018 GIVING STATEMENTS
Have't picked up your giving statement yet? Please see the Finance Committee to pick up yours after worship service.
---
Planning for Vacation Bible School 2019 will begin on March 7, 2019 and continue on March 21st at 5 p.m. We will be meeting twice monthly until Vacation Bible School Week June 10-14, 2019. For more information please con- tact Mrs. Mary Hendrix 404-229-0641, Bro. Keith Lewis, Supt. or Bro. Alex Tilghman Asst. Supt.
---
The Children's Church school team would like to thank all of you for your support in allowing your children to attend faithfully during our sixth year. We will end our teaching on May 12, 2019 with a big celebration and awards. The team would also like to acknowledge the unselfish sacrifice of three ladies who picked up children in the community to allow them to par- ticipate in our Bible teaching. We would like to continue for a seventh year, but we can only do that with your support. Let us hear from you. Thanks Sis. Dianne Burton, Coordinator -Team (Sis. Mary Hendrix, Valerie Burton, YaShika Medley and Bro. Keith Lewis and Bro. Luther Burton).
---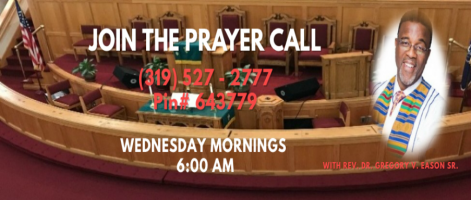 ---
Not Getting Text Message Alerts?
---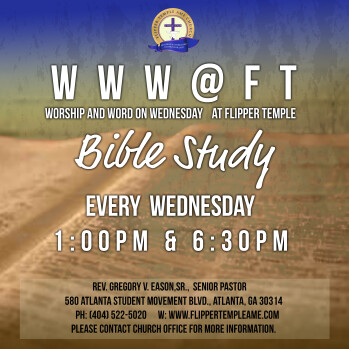 ---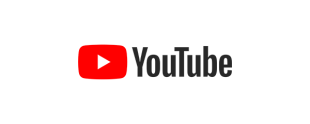 Flipper Temple Has A YouTube Page!!!
---
Membership Contact Information Update
---
Announcements should be submitted NO later than Tuesday at 5:00 pm.