Announcements
"NEW" PRAYER CALL
Beginning Wednesday August 16, 2017 at 6:00 am!! The Prayer Call will take place every Wednesday morning at 6:00 am.
The call in # (319) 527-2777 Pin# 643779. "Much Prayer, Much Power - Less Prayer, Less Power." JOIN US!
---
Flipper Temple's Leadership and Membership Retreat will be Saturday, August 19, 2017 from 8:00 a.m. to 4:30 p.m. All officers (stewards, trustees, class leaders, ministers, stewardesses, presidents of ministries and auxiliaries and all interested members are invited to join us. Mark your calendars for this enriching and empowering event as we look forward to the future God has in store for Flipper Temple and our community.
---
The Women's Day Planning Team meeting will be held on Wednesday, August 16, 2017 at 6:00 p.m. All women of Flipper Temple are encouraged to come and join in the planning process.
Sister Cassandra Barber, Sister Gloria Matthews, Sister Alexandrea Dansby Chairpersons
---
Women of Flipper you are welcome to come join the choir and Sing for Women's Day 2017. Let's fill the choir stand with love and a joyful sound! - Sis. Henrietta D. Garner
The first Quarterly Conference Business Session of the conference year is planned for Monday, August 28, 2017 at 6:00 pm. All ministries and organizations please have your written reports ready to present.
---
Get Ready! Get Ready! Get Ready!
Children's Church School will resume (2nd Sunday each month) starting on August 13th @ 11:30. All children ages (4-13) are encouraged to attend and learn the Bible through teaching, videos, and activities. We have exciting new Bible stories for this fifth season. -Sis. Dianne Burton, Children's Church School Coordinator
---
Zumba Fitness! Join the Party! Free classes here on Tuesday August 15th and 29th at 6:00 p.m.! Come ready to dance the pounds away with the latest tunes. Bring water, towel and energy! Friends are welcomed
---
College Student SUPPLY DRIVE
August 13th - September 10th we will be collecting items to support area college students as they embark on a new school year. (Please limit donations to new items only.)
Suggested Items Include: Toiletries, School Supplies, Gift Cards, Dorm Necessities.
Drop Off: Bins are located in front of the fellowship hall entrance.
---
The Health Ministry will host its first Health Workshop of the conference year on Saturday, September 9, 2017. The event will be held in the fellowship hall from 10:00AM to 2:00PM. The Flipper Temple Church family and the community are invited. If you have any questions, please call Art Terry or Cassandra Perry.
---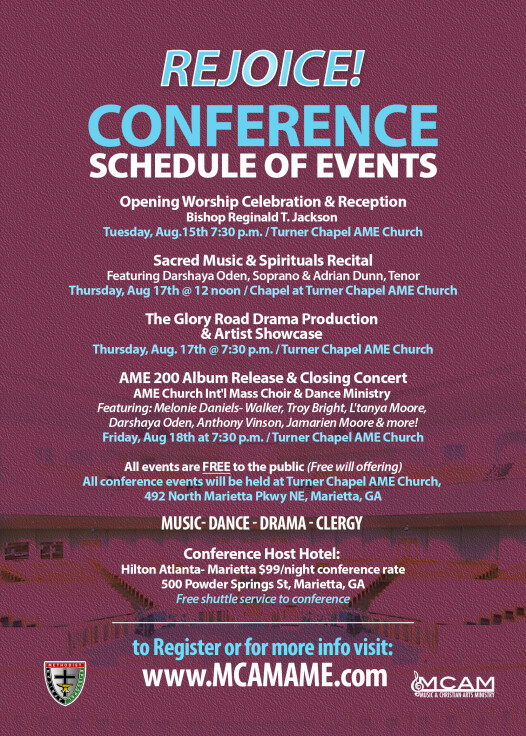 ---
Please note that we are in the process of changing our primary email address to . Please update our contact infor- mation in your address book and direct your messages to our new email ad- dresses.
Pastor Eason -
Bro. Andrew Pink -
Bro. Vernon Kimbro -
Website Updates -

Your messages are important to us, thanks for keeping our information up to date.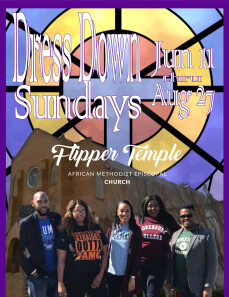 Dress Down Sundays!
Sunday June 11th - Sunday August 27th. The weather is heating up and we want you to be comfortable. God has blessed us in so many ways, let's put on our summer best and celebrate the blessings he has given us!
ALASKAN CRUISE 2018
CARNIVAL LEGEND
AUGUST 21-28, 2018

Balcony 8B- $1,714.23 PP
Balcony 8C - $1,734.23 PP
Interior 4B - $1,194.23 PP
(other cabin levels available)

Due to the limited number of ocean view cabins, you must book by special request (contact Liz Iles)
*All prices based on double occupancy
(The above fares include base cabin fare, government taxes, port charges and gratuities.)
CRUISE ITINERARY
| | |
| --- | --- |
| Tuesday, 8/21 | Embarkation - 4:00PM - Seattle, Washington |
| Wednesday, 8/22 | FUN DAY AT SEA |
| Thursday. 8/23 | Cruise Tracy ARM F JORD (Glaciers) |
| Friday, 8/24 | Skagway, AK |
| Saturday, 8/25 | Juneau, AK |
| Sunday, 8/26 | Ketchikan, AK |
| Monday, 8/27 | Victoria, BC (Canada) |
| Tuesday, 8/28 | Debarkation - Seattle |

SPECIAL NOTE
Trip cancellation insurance is not required but strongly recommended. All fares are subject to change until actually booked. ALL PASSENGERS MUST HAVE A VALID PASSPORT. Name on passport must match cruise reservation.
For booking go to http://www.ytbtravel.com/FTAMEC; click on groups and scroll down to Flipper Temple.
First deposit of $400.00 due by December 27, 2016
Balance due May 16, 2018
For assistance or more information contact:
Sis. Elizabeth (Liz) Iles
404-761-6083
---
Announcements should be submitted NO later than Tuesday at 5:00pm.