Announcements
Holiday Service Hour of Power! This year's Christmas Eve and New Years Eve service will be an hour of powerful and spirit filled worship. Starting at 10:30 am and our Watch Night service will be held at 7:00 pm New Years Eve. Bring a friend!
---
PRAYER CALL
The Prayer Call takes place every Wednesday morning at 6:00 am. The call in # (319) 527-2777 Pin# 643779.
#PrayerStillWorks Need Prayer? Pastor Eason would be delighted to pray with you! Submit a prayer request on our website www.flippertempleame.com or via our mobile app
---
This is the time of the year where we express our love and gratitude to our pastor for being the Sheppard that God has sent us. Come celebrate our Pastor's Appreciation December 17, 2017 immediately following worship service in the fellowship hall.
---
The Women's Missionary Society
is sponsoring a
"Pack a Purse Mission Project.
You can join this project by donating a purse with basic necessities in it. Items in your purse should include – hand sanitizer, hand cream, nail and grooming kit, lip stick, perfume, famine products, mints, inspirational literature, pens etc. See Sister Eloise Dukes, Sis Lillian Roberts and any member of the WMS for additional details.
---
The Missionary Society of Flipper Temple, again is asking for your support in this Prison Ministry, "The Angel Tree". We are serving forty children of par- ents that have been incarcerated. A child who may feel lonely and forgotten; especially during the holidays. We want to share the love of Jesus with a hurting child in our community. There is one way we can do this, by delivering and presenting gifts with personal messages on behalf of tier parent who have been incarcerated. You may contact a member of the WMS and select an Angel from the Tree located in the lobby area of the Church. And again, thank you for your support. -L. Roberts Coordinator.
---
The New Generation Choir and the A.H. Hall, Jr. Dancers invite you to their first Church School Christmas Concert & Breakfast Sunday December 17, 2017 at 9:15 am.
---
The Reuben T. Bussey Art Guild invites you to attend Kenny Leon's true colors Theatre performance of First Noel, directed by Jasmine Guy. First Noel is a new musical that follows three generations of a family receiving the gift of love at Christmas time. We will attend as a group on Sunday, December 17th at 2:30PM. Contact members of the Art Guild for further details... -Myra Wright, President...Groups of 10+ Rates Available
---
Children's Church School Winter Wonderland Celebration
Sunday, December 10, 2017 at 11:30 am
All children ages 4-13 are invited to attend
---
Zumba Fitness is back! Join the Party! Free classes here in the Fellowship Hall on Tuesday nights at 6 p.m. Mark your calendar to save the dates! Come ready to dance the pounds away with the latest tunes. Bring water, towel and energy! Friends are welcomed!
---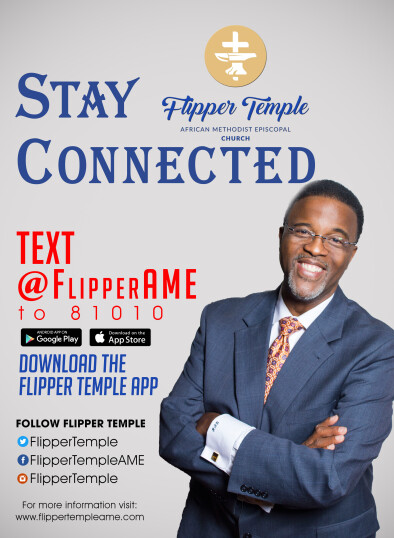 ---
WWW@FT (Worship and Word on Wednesday at Flipper Temple) is a Mid- Week Worship filled Bible Study where we incorporate Praise and Worship along with an Interactive Bible Study and time of Prayer. We will be studying The Money Challenge By Art Rainer. We invite you, your family and friends to come share with us: become Refueled, Refilled, Rejuvenated, and Renewed in this "one hour of power". DON'T MISS IT! BE THERE!!!!!!!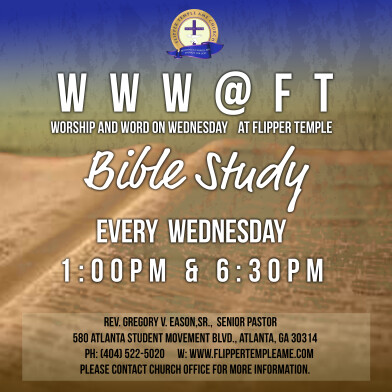 ALASKAN CRUISE 2018
CARNIVAL LEGEND
AUGUST 21-28, 2018

Balcony 8B- $1,714.23 PP
Balcony 8C - $1,734.23 PP
Interior 4B - $1,194.23 PP
(other cabin levels available)

Due to the limited number of ocean view cabins, you must book by special request (contact Liz Iles)
*All prices based on double occupancy
(The above fares include base cabin fare, government taxes, port charges and gratuities.)
CRUISE ITINERARY
| | |
| --- | --- |
| Tuesday, 8/21 | Embarkation - 4:00PM - Seattle, Washington |
| Wednesday, 8/22 | FUN DAY AT SEA |
| Thursday. 8/23 | Cruise Tracy ARM F JORD (Glaciers) |
| Friday, 8/24 | Skagway, AK |
| Saturday, 8/25 | Juneau, AK |
| Sunday, 8/26 | Ketchikan, AK |
| Monday, 8/27 | Victoria, BC (Canada) |
| Tuesday, 8/28 | Debarkation - Seattle |

SPECIAL NOTE
Trip cancellation insurance is not required but strongly recommended. All fares are subject to change until actually booked. ALL PASSENGERS MUST HAVE A VALID PASSPORT. Name on passport must match cruise reservation.
For booking go to http://www.ytbtravel.com/FTAMEC; click on groups and scroll down to Flipper Temple.
First deposit of $400.00 due by December 27, 2016
Balance due May 16, 2018
For assistance or more information contact:
Sis. Elizabeth (Liz) Iles
404-761-6083
---
Announcements should be submitted NO later than Tuesday at 5:00pm.