Announcements
Church School: 9:15 AM
Morning Worship: 10:45 AM
---
Dear Flipper Family:
Please know that you are in my prayers during this time. Please join in to our worship Sunday morning at 10:45 a.m. You can tune in on the website
www.flippertempleame.com
, Facebook Live, Youtube or Zoom. We are working to connect you to church school tomorrow at 9:15 a.m. via Zoom. Continue to pray for your fellow members and community. These are unprecedented times in which we live. We encourage you to continu e to support your church through online giving options on our website, givelify, church app, paypal. You can also mail your tithes and offerings to 580 Atlanta Student Movement Blvd Atlanta, Ga 30314. We will be in touch as it relates to weekly activities.
Dr. Gregory V. Eason, Sr.,
Senior Pastor
Sick and Shut In
Let us remember our members on our sick and shut in list
Bereaved
Remember those on our extensive sick and shut in list that was in our bulletin before the coronavirus.
---
Flipper Temple AME is inviting you to a scheduled Zoom meeting.
Topic: Flipper Temple AME Sunday School
Time: August 2, 2020 9 :15 AM Eastern Time (US and Canada)
Dial In Number: 646-558-8656
Meeting ID: 404 522 5020
---
Absentee Ballot: Runoff & Presidential Election
1. If you want to vote by absentee ballot (currently a registered voter) in the
August 11th
,
(runoff)
and
Nov. 3rd,
(Presidential)
2020 elections you must request your ballot by
Tuesday July 13, 2020, for runoff election, and Oct. 5, 2020 for the Presidential election.
.Please request a separate application for each election!
You must indicate the date of each electionUse either website
https://georgia.gov/vote-absentee-ballot
here you will also find a absentee ballot application sample form at
Georgia My Voter Page
to get access to the absentee ballot application .
2. If you are registering to vote for the first time or have not voted in last 2 previous elections you need to check your voting status at
Georgia My Voter Page follow instructions to determine your current voting status. If you are not registered follow options listed and re-register if necessary.
3. If you desire to do so you can request absentee ballots now also for the Nov. 3rd, presidential election through the above processes. Make sure complete the name and date of the election that you are applying for the absentee ballot.
4. There are complete instructions for voting by absentee voting at this website
Vote by Absentee Ballot familiarize yourself with the voting procedures and rules in Georgia.
Please note: absentee ballots can be requested regardless of your age or lack of a disability. Just leave that section blank if you are not applying based on age or disability.
6. If you need further assistance please contact Mildred Jones 770-991-8750 or another member of the Deputy Registrars at Flipper Temple AME Church. Lillian Roberts, Lois McCoggle, Ethel Foster, Diane Simmons, Gail Holland
---
NEW INFO: (
425)-436-6388 Pin # 365439.

---
Not Getting Text Message Alerts?
---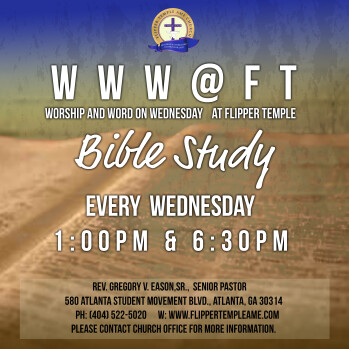 ---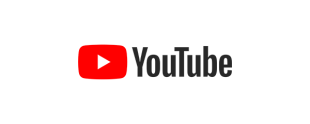 Flipper Temple Has A YouTube Page!!!
---
Membership Contact Information Update
---
Announcements should be submitted NO later than Tuesday at 5:00 pm.